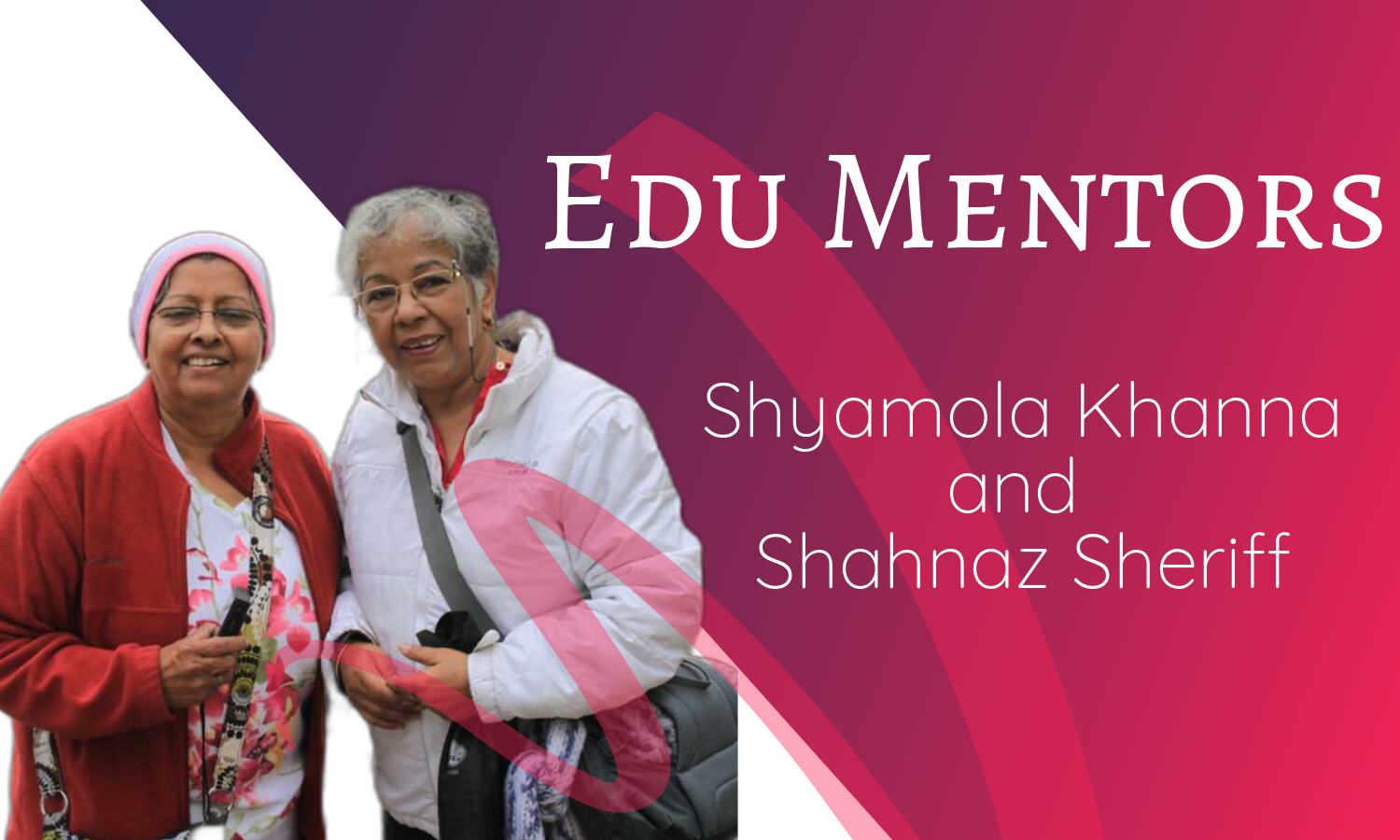 Hyderabad: Shahnaz Sheriff and Shyamola Khanna, now in their late 70s, began volunteering to teach English to Army recruits nearly a decade ago. Now, their 36-week course is recognised by Dr BR Ambedkar Open University.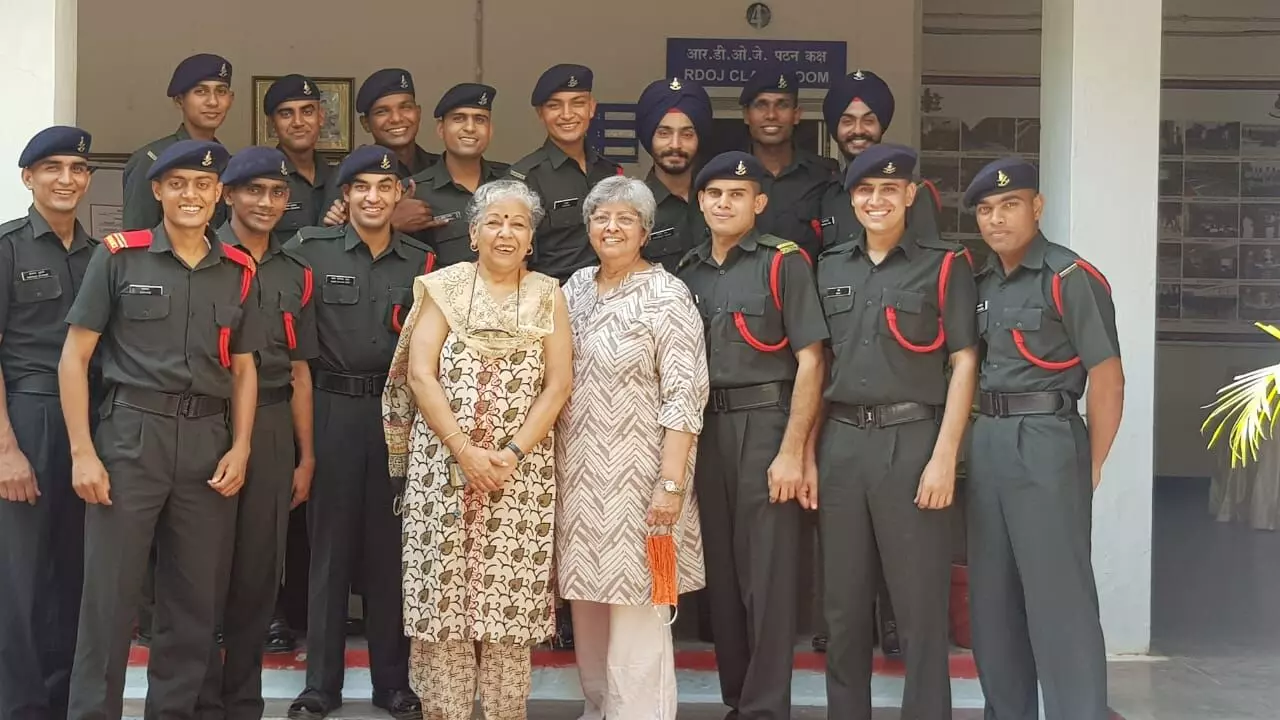 How did it all begin?
Shahnaz joined the Defense Veterans Group of Hyderabad nearly a decade ago. She wanted to volunteer after seeing the veterans doing various volunteer work.
In a bid to provide good tutoring to those who required it in the defence services, Shahnaz reached out to the officials of the Secunderabad Army Establishment along with Shaymola. The two began volunteering at the Army establishment to provide English training to new recruits.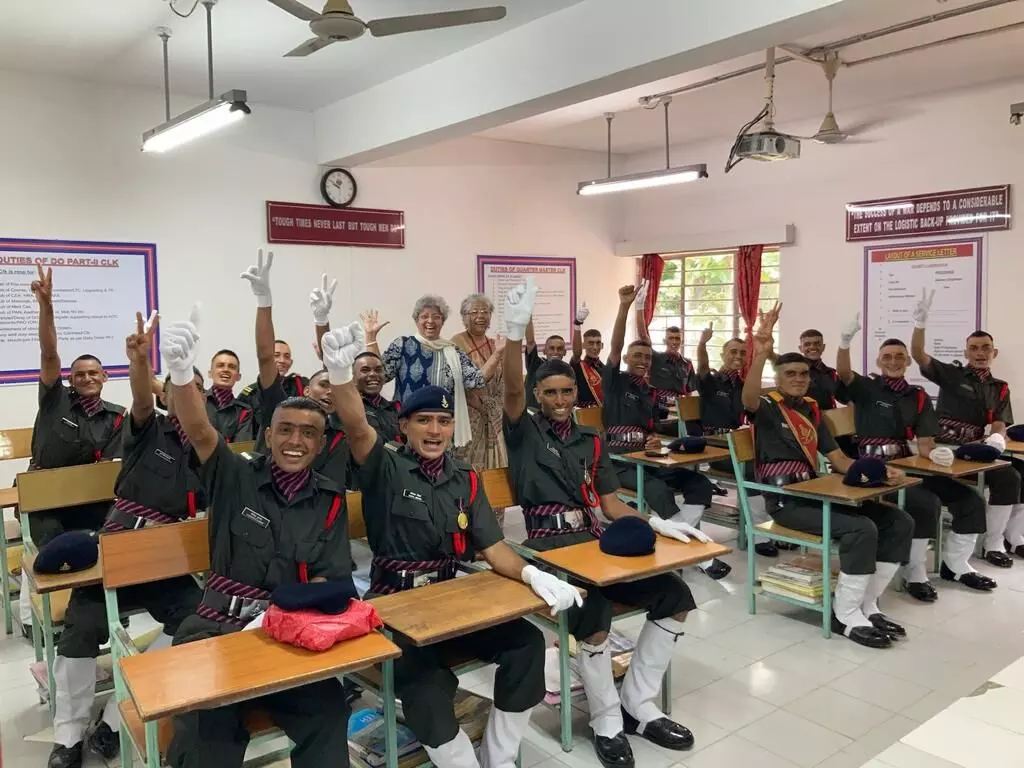 "After teaching for so many years, I can tell that I am the one who has learnt more. I absolutely love teaching the young boys here. In addition to brushing up their written and spoken English skills, we also help them gain confidence," said Shyamola.
Shahnaz explained, "Most boys who come here for training are placed as clerical staff across the country. A lot of them come from towns. They do know how to speak and write in English and their skills are often quite minimal."
Shahnaz and Shyamola take a 36-week course for all the recruits.
Both of them divide the work amongst themselves. They both have nearly 40 years of teaching experience at various educational levels.
"We really do see the change in the students. They are so eager to learn and are enthusiastic," Shahnaz said.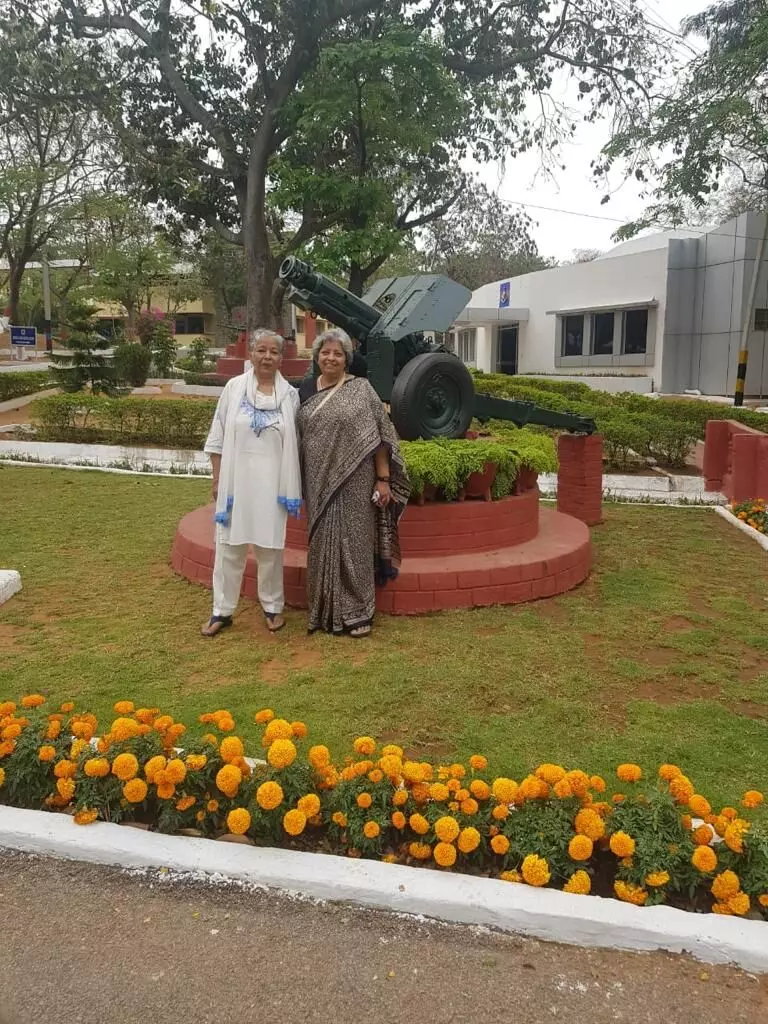 "Hindi is a commonly spoken language amongst most officers in defence but English is equally important," added Shyamola.
Shahnaz and Shyamola spend around 3-4 hours, sometimes more if required, teaching the Army recruits.
In 2021, Dr BR Ambedkar Open University in Hyderabad recognised the two teachers for their efforts. Now, the university recognises the 36-week course taught by them and the students receive a diploma certificate from the university at the end of the course.
Shahnaz said that when they started teaching, they never imagined their short-term course would be recognised by a university. "There is a passing out ceremony. Now, there's also a university office in the Army establishment that helps jawans and their family members pursue further studies if they are interested," she explained.