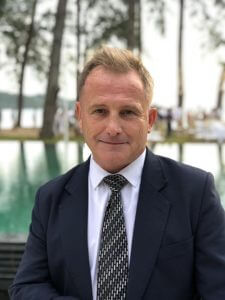 Paul Cunliffe. Welcome to PC Consulting Asia.  I have been based in Phuket for 15 years and love living on the island of Phuket. 
I came our of retirement to develop my webs and SEO skills and now busier than ever running my SEO Consultancy and Event Planning business.
I have also recently took up a teaching position at Phuket Satree School, so this should continue to keep busy in the years to come.
Owner, PC Consulting Asia Agency
Recent Experience & PC Consulting Asia Background
Paul founded PC Consulting Asia in 2015. His company provides him with a work permit and visa for working in Thailand.
His latest training includes:
Social Media Marketing MASTERY| Learn Ads on 10+ Platforms Udemy May 2020.
SEO 2020: Complete SEO Training+ SEO for WordPress Websites Udemy May 2020
120-hour Advanced Teaching English to Speakers of Other Languages -Learning and Development Director, (Accreditat UKRLP No:10065351) Magic Ears Apr 20
Paul Cunliffe's full resume is shown here. Paul Cunliffe Resume. More on his background can be found below:
ICT Teacher - Satree School Phuket
Paul is a Teacher at Satree School Phuket teaching Information and Communications Technology (ICT). This is a wonderful opportunity to contribute to life in Phuket doing something that he love, in field he enjoys. More stores and updates to follow.
Social media marketing  is essential for any small business to promote your brand  and engage potienal new customers. It also keep secure and build your relationships with existing customers well is having a strategy.
Without a strategy, you might be posting on social media platforms for the sake of posting. Without understanding what your goals are, who your target audience is, and what they want, it'll be hard to achieve results on social media.
Whether you want to grow your brand through social media or to level up as a social media marketer, developing a social media marketing strategy is essential and  S-Media Asia can help you with thgis gooal
Whether it is a new WebPhuket website, or your own website, the process is the same WebPhuket with SEO & Web performance optimization techniques helps increase website visits. We  measure your website using the latest techniques and tools to see the areas for improvements. We then implement the necessary changes to optimize your website for traffic and conversions.
Whether we build and design a website for you or we maintain your existing business website, we always ensure that your website is fully optimized for SEO and performance.
Obtaining a high Google Page Speed Insights is not just our goal but a website that customers find easy to use and that responds quickly and smoothly.
Your website required regular updates and fix to keep at its optimal performance. Web Phuket has great prices maintenance plans for WebPhuket websites or legacy websites.  Call us to discuss a maintenance and plan best suited to you business and budget.
Unique Phuket Wedding Planners
In 2016, we formally formed a prestigious event planning services company in and around Phuket – Unique Phuket Wedding Planners (www.uniquephuket.com) and with Wedding Celebrant Services provided by Paul Cunliffe as Wedding Celebrant Asia (www.weddingcelebrantasia.com). This is supported by my talented partner Khun Supparin of Phuket Flowers by Toom and more details can be found at (www.weddingflowersphuket.com).
The company in one form or another has been in existence since 2012 and after these years of establishing a reputation and gaining experience. We launched formally providing a full turn-key Wedding Event Service with our partners.
With the 3 companies under the PC Consulting company umbrella we are also known as Phuket Wedding Services, as we provide a complete Wedding Planning Service in Phuket.
Wedding Service Phuket is Unique as we provide all the Wedding Services you will ever need for your Wedding or event in Phuket. Paul & Supparin own and run Wedding Service Phuket with many years of experience and a thorough knowledge of Phuket Events, Phuket event management, and all the best wedding venues and vendors available today.
Our main customer base located mainly in Europe and the USA. These clients are looking for an affordable luxury Beach Wedding or Villa Wedding in Thailand.
If you are planning on getting married in Phuket, we can easily contact Paul & Supparin here: Unique Phuket Wedding Planners.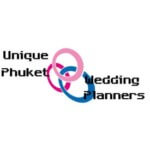 Wedding Celebrant in Phuket
As a Wedding Celebrant, Paul  guide couples through the whole process of creating personalized Wedding Ceremony, from its format to the creation together of the personalized vows.
After sending example vows, he then together with the coupl create the perfect ceremony, tailored to the couple's requirements.
You can see more about Finding, Booking your Celebrant and an overall summary with FAQs on my page: How to find a Booking a Phuket Wedding Celebrant
Paul will always meet the couples before the Wedding Day so we get to know each other and as a final check to ensure the Ceremony is exactly as planned.
He is a natural speaker in front of any kind of audience and I can ensure that you will have a day full of wonderful memories.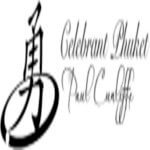 SSS Recompression Diving Network
The Phuket diving re-compression network in the grounds of Siriroji Road Hospital. The medical clinics and re-compression chambers are state-of-the-art facilities, spanning the globe.
Every hour of every day, somewhere in the world, there is a diver being treated in a SSS Chamber. We were born from a need to help divers, and that need drives the expansion of our chambers around the globe.
Paul is an experienced Chamber Engineer, Chamber operator and patient tender. He also when asked works as the SSS Patient Coordinator on 24 hour call to respond to diving emergencies on the West Cost of Thailand.
Background - Paul Cunliffe
Background: Experienced and highly motivated Senior Manager from a superb Engineering background with proven ability in managing IT projects up to value of $10 million and a senior figure in much larger governmental projects. Experience of directly managed teams of up to 100 personnel in large governmental projects both in the UK and abroad. More recently successfully performed the vast array of Executive Officer duties for 2 successful CEOs of privately owned international companies.
KEY ACHIEVEMENTS
• Founded my own company PC Consulting Asia in Thailand in 2015 and then built in a partnership a prestigious event planning services and SEO, lead generation consultancy company in and around Phuket
• While performing Executive Officer duties to an International company CEO, introduced all new systems for a new Investment product including database administration, sales, Social Media footprint, and extensive e-marketing.
• Technical Adviser to a Global Diving Recompression Chamber Company – visited and advised in all 12 locations worldwide. Authored and delivered a 5-day Chamber Tender/Operator/Technical course.
• For 4 years responsible for all Engineering Aspects including upgrades and procedures of a major Diving Recompression Facility in Phuket Thailand.
• Sole Project Manager to deliver a project to install a $5 million VHF (Tetrapol) system throughout Kosovo after the conflict.
• Consultant for the implementation of the RAF Engineering & Asset Management System onto a new fighter aircraft (Typhoon) (£17 million), Typhoon Data Management Project (£35 million).
With PC Consulting Asia in Phuket, Paul manages many roles but the following are the key parts of his responsibilities.
For only $100, pccunny will be your social media marketing and brand manager. | To fully utilize your online presence, especially today, a website is only one part of an online marketing strategy.To fully leverage your investment, especially for | On Fiverr
For only $10, pccunny will be your, experienced, reliable virtual assistant. | I founded a start up Thai Company - PC Consulting Asia in 2015. I provide technical website support to several clients. During this time, I | On Fiverr