Paul Cunliffe BEng (Hons) MBA CEng MIET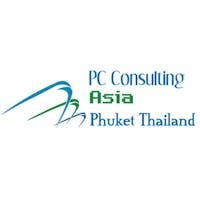 With his Consulting Company, Paul can provide Social Media Marketing, Technical Lead Generation, SEO optimization, Website Development, Event planning services, and teach English to speakers of other languages.
Background: Experienced and highly motivated Senior Manager from a superb Engineering background with proven ability in managing IT projects up to value of $10 million and a senior figure in much larger governmental projects. Experience of directly managed teams of up to 100 personnel in large governmental projects both in the UK and abroad. More recently successfully performed the vast array of Executive Officer duties for 2 successful CEOs of privately owned international companies.
In Asia & Worldwide, he can help you achieve your strategic business goals and bring a fresh perspective on marketing and brand awareness to make your small business more visible. He can advise on a new direction for your company or organization would like to take, bringing to bear over 30 years of practical experience.
He is available for short-term consulting technical opportunities or prearranged longer-term commitments.  He has developed his skills by implementing these skills & techniques successfully with his own Phuket companies utilizing Internet Marketing Strategies, Lead Generation, Website, and Social Media design skills and practices. This adding an updated extra dimension to his existing skillset.
Since 2015, he has owned and run PC Consulting Asia which is based out of Phuket Thailand. The scope of services provided by PC Consulting Asia encompasses the following :
Website SEO Optimization
Small business Website Design
Social Media Marketing and Lead Generation
Wedding Planner with Unique Phuket Wedding Planners
Technical consultant as a Diving Decompression Chamber Engineer with SSS Network in Phuket & Worldwide
SEO Service - Reliable & Effective
Using the latest SEO/ Website/Social Media optimization techniques Paul will increase your online presence and brand awareness - plus maintain your site like it is his own business.
If you need a New Website, Update an existing Website, new business App, or a fast smaller Static Website - all optimized for speed and SEO so your business is clearly visible online, please get in touch?

If you need to review your current website and generate more customers lead through a strategic social media marketing and lead generation campaign, please get in touch?

The technical improvements alone will bring you more traffic and potential customers.
Take Charge of Your Business Today - Book your Appointment Online(below)
- no obligation and if I can help we will find a suitable solution matching your budget and requirements.
"PC Consulting Asia service provides SEO Optimization, Lead Generations & Website Design that helps small businesses leverage the available technologies so that the small business online presence provides the business the best opportunities, within resources and budget constraints, to attract and convert potential customers from all over the world. "