WordPress Website Design SEO Optimization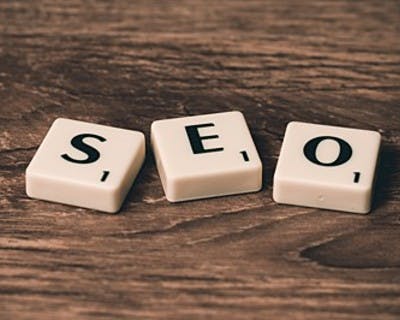 WordPress Design and SEO Optimization
WordPress is an excellent website platform for a variety of websites. From blogging to e-commerce to business and portfolio websites, WordPress is a versatile CMS. WordPress sites are written in PHP programming language and require a database and a server to host the website
Here are just a few examples of the types of websites you can build with WordPress:
Blog
E-commerce
Business
News
Photography
Music
Membership
In fact, almost 80% of all websites are in WordPress justifying it status and the most popular Content Management System (CMS). There is a massive community in support and a plethora of Themes (for styling) and Plugin (functionality) that make the CMS so versatile.
Also, there a many tools and software that can be utilized to make the website represent you business brand exactly and provide the service that you customer required. Also both with the CMS and server side on the technical side there is software and tools to delivery you website quickly to customers around the world through Content Distribution Networks (CDNs) plus caching andminifying website content, so the customers as a faster website experience.
In parallel with the CMS & Server technology, there are also tools to measure , track and improve Search Engine Optimization so you potential customers can find your website when they search for a keyword related to your business, product or service.
Finally, with social media marketing you enhance your brand's online presence with regulatory updates to social media channels and/or email campaigns that drive potentiate customers to your website or social channels to make contact.
My currents projects include this online work below to promote these businesses. The service provided invariably involved the following key aspects:
Website Optimization
Personal branding
Content marketing
Search engine optimization (SEO) in conjunction with Search Engine Marketing (SEM)
Conversion optimization
Social media marketing
Email marketing
A key advantage these strategies offer: they all work together. While they can be pursued individually, each connects with and feeds into the others in some way. If you pursue them all together you can get value for money from your Marketing Budget and a good return on your investment plus connect with your customers and potential customers in may ways. This builds a relationships of Trust and Understanding, a key ingredient for overseas businesses who clients are in the major markets of the USA & Europe.
Each company is different – successful online marketing strategies require a tailored approach. With so many online marketing strategies to choose from, it's not always the easiest of tasks for someone launching a new online business to decide what direction to take. Thankfully most online marketing activities like SEO are adaptable and have the flexibility to make tweaks during your campaign and are not set in stone.
What Is Your Budget?
Your online marketing strategies may be restricted by budget but keep in mind the old business adage that you need to spend money to make money – it is an investment in your company's future. At the start, a small business may want to focus their efforts on tactics that require little outlay such as Social Media marketing, Search Engine Optimization (SEO), email marketing, membership programs, and so on. It's important to understand that it is an integral part of your business and not just a 'nice to have' addition.
I practiced internet marketing daily with my own businesses but I am also available to help you promote and market you business to raise awareness and of course increase your customer base and raise Brand Awareness.
If you are looking for an experienced Internet Marketer and would like to discuss your requirements, please do not hesitate to Get in Touch – no obligation.