SEO Optimization & Website Design for small business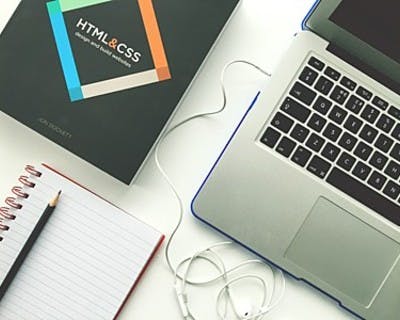 Small Business Website Design & SEO Optimization
Paul now having a growing number of small business owners as Clients, who require regular updates and maintenance services for their Business Websites, mainly in WordPress his has the tools and established systems in place to expand. His tailored Service includes an initial review of the business websites followed by the implementation of the latest website optimization techniques an a mutually agreed scope or work
This work invariably brings immediate improvements in all technical and business metrics with the associated increase in website traffic and more customer leads for the small business.
He can design and maintain your Business App for customers to download from Android Play Store or Apple App store so that the customers are always up to date immediately with your business and its products.
He skills have further expanded to Design, build and deploy Static Websites showing your business off with a fast secure beautiful website, highlighting your brand and products/services on offer - this can be done quickly and be adapted effortlessly to match the fast moving needs of your customers.
Small Business - Brand Awareness
No matter what industry you are in today, all small businesses today require a online presence irrespective if you sell a product or service online or not. A online presence raises brand awareness and establish trust in customers customers of your product or service. If you service is overseas or a significant distance away, then brand awareness and trust is paramount.
This is achieved through an established website and social media channels, complimented by good customer reviews and other social proof methodologies.
Not only does a website have to look professional and be fast loading, it also has to be found when potential customers are searching for the keywords linked to your business product or service. Therefore, a SEO Optimization with social media marketing service is required to support the small business website.
From experience, I have seen a number of business website that looked professional but when you looked further, there was no effort made in making then visible to potential customers due to the lack of SEO writing, content and keyword planning. They were good websites but invisible to potential customers!
PC Consulting Asia service provides SEO Optimization & Website Design that helps small businesses leverage the available technologies so that the small business online presence provides the business the best opportunities, within resources and budget constraints, to attract and convert potential customers from all over the world.
WordPress Websites
The majority of business websites in the world are built using the WordPress Content Management System (CMS). If your current website is outdated or slow and if built on WordPress, then there are a significant number of improvements can be made with some quick significant gains in traffic and customer inquires early in the optimization process.
To see more on my WordPress Service support please read more here.
Business Apps
Every business should have or be looking at deploying an app in support of their business. Large companies have already completed this step and there is no reason why a small business cannot do the same. You customer will have your branded app on there Android or Apple phone and this enables quick contact and access to your business latest news & updates quickly. The costs involved in the design and deployment of Business App have significantly reduced over recent years.
To see more on my Small Business App service please read more here.
Static Websites - Jam stack stands for JavaScript, APIs, and Markup
Static website are back in fashion as they are fast, require no servers so help keep cost under control. Maybe not ideal for businesses with very large or eCommerce website, for all other businesses , especially small business the advantages in speed and maintenance cost are attractive
To see more on my Static Website service please read more here.
At this stage if you feel that your business would benefit from a new or improved business website, please do not hesitate to get in touch and we can discuss the various options to achieve this goal together. Contact Page.